BBG acquires Brunolie
Brunolie - a heart for animals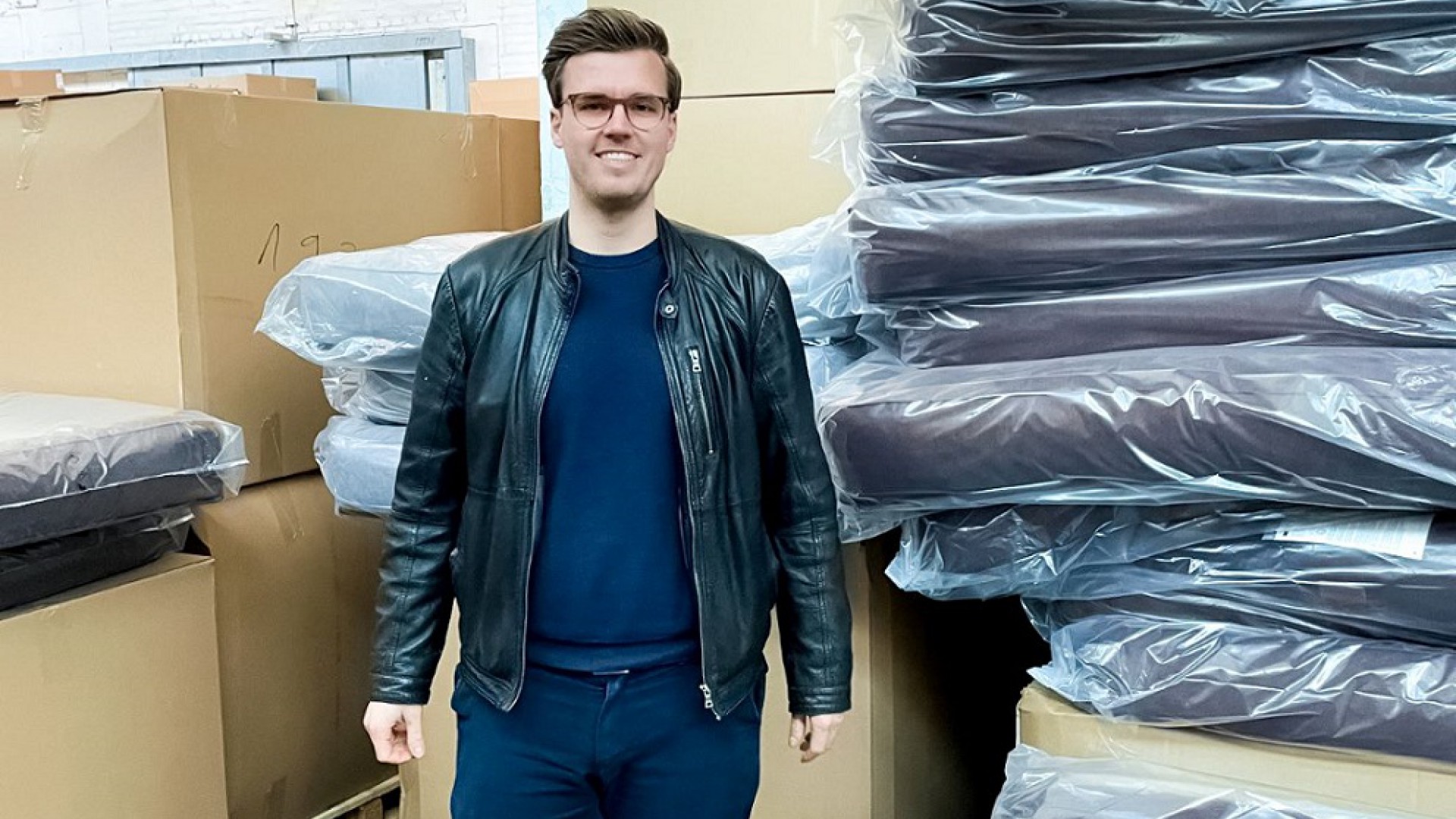 On February 01, 2021 Robin Thies sold his e-commerce brands Brunolie and Homeoutfit24 to Berlin Brands Group.
It all started in 2014. Following his apprenticeship, Robin used his good contacts with a large German mattress manufacturer and started selling pillows, folding mattresses and replacement covers for cantilever parasols on eBay and Amazon. Growth skyrocketed. In a wink, the first warehouse employee was taking up his duty, and an inventory management system was installed. In 2017, the manufacturer decided to also offer dog beds. Robin became strategic partner for online sales. In 2018, he founded Brunolie GmbH and had the name protected as a trademark. The idea: if you have a heart for animals, you naturally want to offer your dog the best place to sleep. The quality of the dog beds is excellent, they are processed to a high standard, meet orthopaedic requirements, but remain affordable. This also applies to the garden chairs and cushions that Robin started to sell under the brand Homeoutfit24. Both brands have become a massive success since: Sales rose from €1 million in 2018 to €6.8 million in 2020, and by the beginning of 2021, the brands were already generating around €1 million per month.
Robin, why did you sell?
"Several factors came together. A key employee decided to leave the company. At that time, we were a team of eight permanent employees and 20 temporary employees that had to be managed. So, I realized that I would either have to shoulder everything alone or painstakingly look for a new right-hand man. Also, the risk increases the faster you grow. There were liquidity bottlenecks, which are unavoidable with such growth if you do not want to give away shares to investors but are still disruptive. And there is always a certain amount of risk. Transportation logistics also played a role. We were shipping packages with an average volume of just under 200 litres, which no transport service provider likes to see. A large company like BBG will certainly not have to swallow quarterly price increases. And finally, after seven years of full power, I really yearned for a break."
Why BBG?
"We must have had 20 inquiries from buyers, including BBG. But many had not yet proven that they could continue their acquired brands well. Then one thing led to another. Peter Chaljwaski, the BBG founder, had bought a Brunolie bed for his dog. So, he knew us beforehand. Then there happened to be personal contacts with BBG. And the M&A team not only acted highly professionally in the sales process, but also helped left and right to arrange many things around the company for me. We were very far apart on the purchase price at the beginning. In the end, however, we came to an agreement that I can live with very well. We also agreed on a good earn-up arrangement. I am totally convinced that BBG will achieve its own goals with Brunolie. The Homeoutfit24 brand will be transferred to the in-house blumfeldt brand and I am sure that the Homeoutfit24 products will also continue to run successfully."
What is next?
"First of all, take a breath. I am still at product development meetings once a month. I also want to see how things are going. Besides, I still guarantee a good connection to the manufacturer. Apart from that, I have a few things coming up that I had planned for a long time. I have a pilot's license, for which I want to acquire further ratings. And I bought a camper. So, I can do the next job from the camper office. With a team of four people, we are currently pursuing the idea of a brand builder company, with which we aim to build-up several brands in parallel with a common focus. After all, there are still many fundamentally interesting products that are not yet well made and can be perfected. We will certainly negotiate about these brands again with BBG in the future."
Picture: © Brunolie